Beskydy Mountains: nice week
I have been on vacation last week - one week with my son and my father in law at Ostravice, Beskydy Mountains, close to the Lysá hora.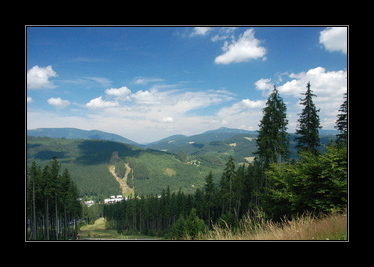 (
Original photo
)
Wonderful week, indeed. The weather was almost ideal for touristic trips and we did a lot of them.
This was the first hotel I have ever been to where they have faster IP connectivity than I have at home. Unfortunately that applied to downlink only :-(