Magnolia Yellow Bird
No near-surface freeze in the morning, so wooohoo!
Magnolia 'Yellow Bird' (M. x brooklynensis 'Eva Maria' x M. acuminata var. subcordata) opened its first flower this year: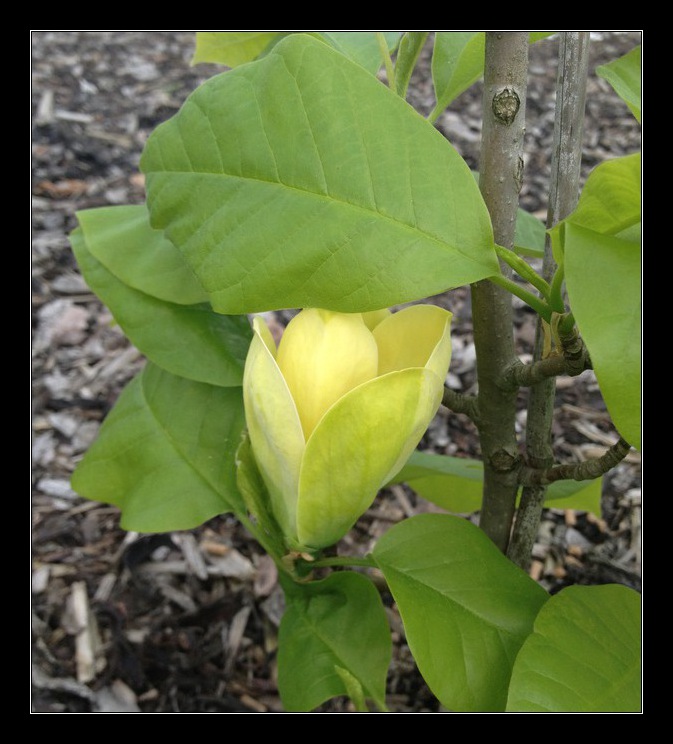 This is one of the best yellow magnolias (my favourite together with Daphne which will show its flowers in a few days).